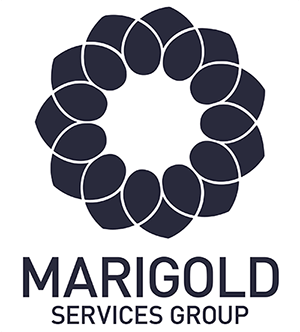 Marigold Covid-Safe Solutions
In This Issue
What do you need to promote a covid-safe workplace and our offering?
Back-to-work consultation and integrated solutions to help your workplace stay safe and compliant during these times
What Do You Need To Promote a Covid-safe Workplace?
The COVID-19 pandemic has impacted lives globally in many aspects. With safety measurements such as social distancing and contact tracing being introduced to prevent the spread of the pandemic, we have seen a 'new world' emerging where providing a safe working environment that adapts and responds quickly to changing conditions will be a necessity and a norm.
Marigold Services Group is pleased to inform that through our integrated services offering, we are well-positioned to help communities and companies achieve a COVID safe environment with sustainable and cost-effective solutions that include:
Complimentary COVID safe business assessment session (include a cost-saving facility management assessment).
COVID safety plans by industry (in accordance to the NSW government's COVID safe business requirements).
Disinfection/sanitisation Services to improve hygiene and prevent the spread of harmful bacteria and viruses.
COVID Safe Fit-out Services to implement physical distancing and traffic flow to protect your staff/patrons.
Pandemic Prevention Technology Solutions deployment to increase safety and crowd control.
Back To Work Consultation and Integrated Solutions
With the services outlined above, Marigold are well positioned to supply you with the following specific services to help get you back up and running efficiently and within budget. We offer the following services:
Supply of Pandemic Focused Cleaning Scopes Tailored to Client's Needs
Pandemic Response (Disinfection Services)
Supply and Installation of Hand Sanitizer Dispensers
Supply of WHO approved (>70%) Alcohol Based Hand Sanitizers
Physical distancing fit-out
Supply and installing traffic flow indicators
High-tech solutions to help improve safety such as Thermal Sensor CCTV, Headcount CCTV and analytics
Contact Us Today For a Consultation
Submit a query on our website or call us on 1300 55 85 85 to have a chat. Our team of professionals will be more than happy to assist you achieve your back-to-work goals.